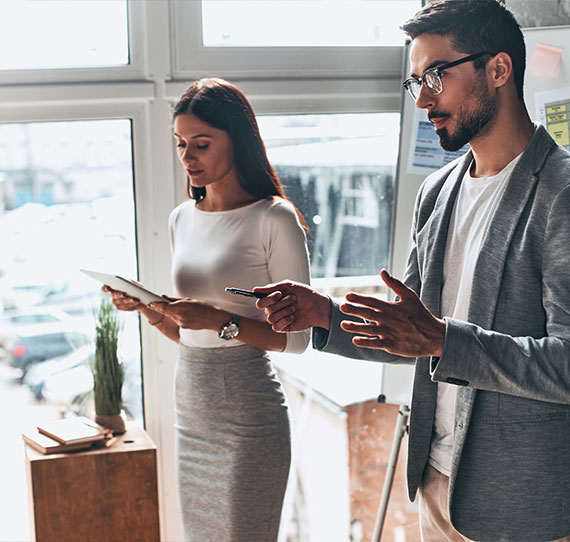 // Prototype/Startups Services
We Make Your Idea A Reality.
Transforming an idea into a functional software product is not an easy feat. We at Azlaan technology have mastered the process of prototype and startup development. Covering every requirement, we make sure that your idea gets the proper attention, creative collaboration, and technical resources to make it a real and executable product.
When a person comes with an idea to us, we collaborate on the areas of improvement that can increase the practicality and functionality of your idea.
For any idea to be a success, it depends upon the problems it is solving, what type of user experience it is generating, how it is going to impact the market. Our creative team works with you in tandem to answer these questions on merit.
Our
Prototype & Startup


Development Process
1. Discovery & Proof of Concept
When we initiate the discovery phase of your idea, our product development experts make sure to analyze every element and functionality of your idea. Our development team builds a working proof of concept of your idea, experimenting with different technologies to get the best desired applicable functions and result.
Identifying core functionality and value
Understanding the vision of the product
Assessing requirements & evaluating resources
Selecting best development technologies
Development of core model of your product
Performing structured check-list testing
2. Full Scale Development Requirement Report
After the successful development of your prototype, our core management team prepares a final report on the requirements of the full-scale development and production of your product.
Product design
Development resource
Costing and budgeting
Customer support
3. UI/ UX Design
After successfully testing proof of concept, UI/UX is the most important part of your SaaS product. If your product does not grab user attention with its design, it will impact user interaction and engagement.
Understanding aesthetic appeal of your product
Identifying user matrix in terms of UI/UX.
Building a UI/UX perception model
Producing a highly interactive & intuitive design
4. SaaS Architecture Design & Coding